SWIFT SMART HOME AUTOMATION
Do you wish to see the best services for home automation, India
Control Everything at Your Fingertips
Turn on your lights, play your favorite music, or change your room temperature, experience comfort of a Smart Home using best Home Automation Solution right from a click on your smartphone.
Run Personalized Schedules
Automate your Curtain Blinds on Sunrise. Turn OFF Your Air Conditioners. Turn ON your Gyser, Control Multiple devices simultaneously by creating Scenes and Schedule.
Talk to Your Home or Make it Talk
Simply talk to your Alexa, Google Voice Assistant, Our Home Automation Solutions will allow you to have voice control over all Smart Home Devices.
WHY CHOOSE SWIFT HOME AUTOMATION?
NO REWIRING
Sleek module easily fits behind any switchboard and works with your existing wiring and switches.ttings.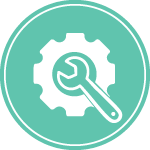 EASY INSTALLATION
Being the best Home Automation Companies In India we will take only 15 min in installation.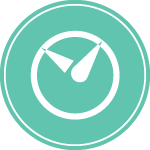 SCHEDULING
With the technology of Home Automation Bangalore, You can set schedules to turn on/off your appliance at specific times.
ACCESSIBILITY
Home Automation Hyderabad lets you control the whole home system from anywhere and on multiple devices.
GET ALERTS
Receive alerts and notification from our security system based on your location.
SCENES
Set up and customize scenes within the app. For example: A single tap lets you switch off all appliances when going out of your home.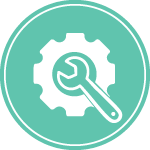 2.4 GHZ WIFI
Works on reliable 2.4Ghz Wi-Fi technology. Works without an internet connection when at Home.
ENERGY SAVINGS
The technology of Home Automation Bangalore is energy efficient, conserve energy and you can monitor your electrical consumption with the App.
First of all, it took my electrician just 15 minutes to understand the connections and install the product in my house. My personal favourite is the Power Module that I have installed to control my geyser (water heater). I don't have to wake up early to turn on the geyser for the kids and there is no need to worry to turn it off.
Sync your home automation devices and manage them from your smartphone
Step 2: Buy Best Smart Home Products that suites your need
Step 3: Schedule an Installation at your convenience
… Or Just give us a call. We will be happy to assist you
Wired is OLD . Wireless is GOLD.
Every solution for Home Automation in India provided by us are manufactured after Intense Research from our engineers and Feedback from our customers and have been internationally certified for long-term durability.
While wired home automation solutions are definitely more reliable for large buildings or complexes perfect for cities, you get a 10x cost advantage when you choose a wireless solution with a similar feature set great for cities like Banglore.
In fact, wireless automation solutions on protocols like WiFi, ZigBeeare not only more reliable (due to mesh networking topology), but they are also infinitely expandable, scalable, portable, and more Budget Friendly.
Get the best home automation solution in Chennai and Bangalore
Gold
Advanced pack (Wi-Fi + RF touch Switches)
Ideal for 3 BHK

Light Control in 5 Rooms (15 Maximum)

Fan Control in 5 Rooms (5 Max)

5 13A Universal Sockets

AC / Gyser Control Upto 5 devices

1 X Motion Sensor / Door Sensor

Wifi Finger Print Door Lock

Wifi Video Doorbell

RGB Led Strip Controll For 3 Bedrooms

Smoke/Gas Leakage Sensor

Smart Scenes & Schedules

3 RF Remote Control / Monitoring

Google Voice/Alexa Integration

iOS/Android App

1 Year Replacement Warranty

Free Installation
Bronze
The Starter Package (Wi-Fi + RF touch Switches)
Ideal for 1BHK

Light Control in 3 Rooms (9 Maximum)

Fan Control in 3 Rooms (3 Max)

3 13A Universal Sockets

AC Control 1 Room

Smart Scenes & Schedules

1 RF Remote Control/ Monitoring

Google Voice/Alexa Integration

iOS/Android App

1 Year Replacement Warranty

Free Installation
Make Smart Home Project
We're here to answer any questions you might have about living in a Smart Home. We can also help you find our dealer/partner in your area.
What is Home Automation?
A home automation system will control lighting, climate, entertainment systems, and appliances. It may also include home security such as access control and alarm systems.
For Example:
At 6:00 am the Airconditoner should Turn off, Curtain Blinds Should Turn On, Fan should Turn on and Gyser should turn on. 
How much does it cost to install a home automation system?
Well that depends on your Requirement and kind of Technology you are going to choose. For an instance If there are <20 devices in your home the WiFi solution is Cheaper, Similarly if there are >20 devices then ZigBee Solution Works out to be better. However check out our pricing table for a better understanding.
Can You Install a Smart Home In an Existing Home?
YES, Wireless technology, particularly with Wi-Fi & Zigbee Solutions. Today, we can install a Home Automation system in an existing home that's nearly as good as one we install in new construction, even without cutting any holes in your walls or ceilings.