WiFi Smart Door Lock E201
Intelligent living as you want
• Hotel Lock     • Apartment Lock     • Residence Lock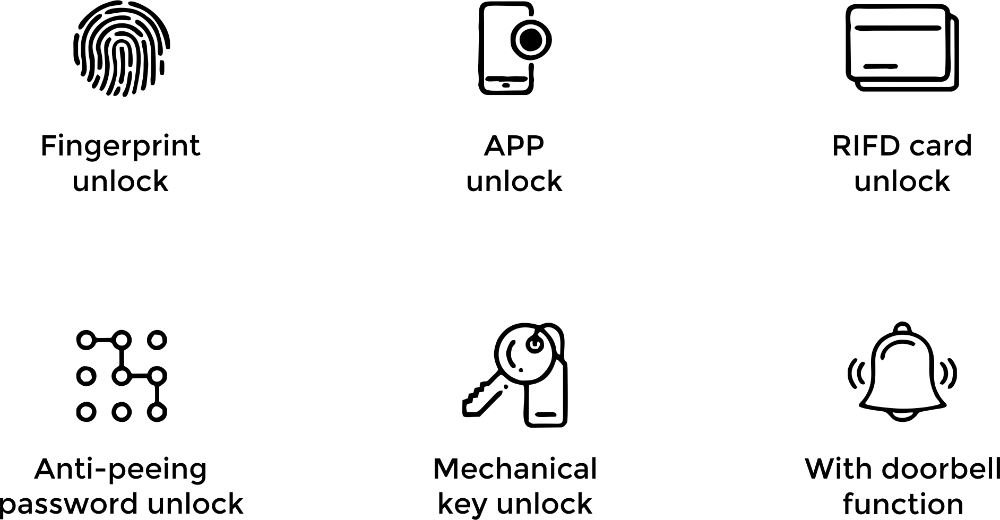 One step unlock in 0.3 second
Trouble-free unlock 300000 times
360° Fingerprint recognition, subverting your opening experience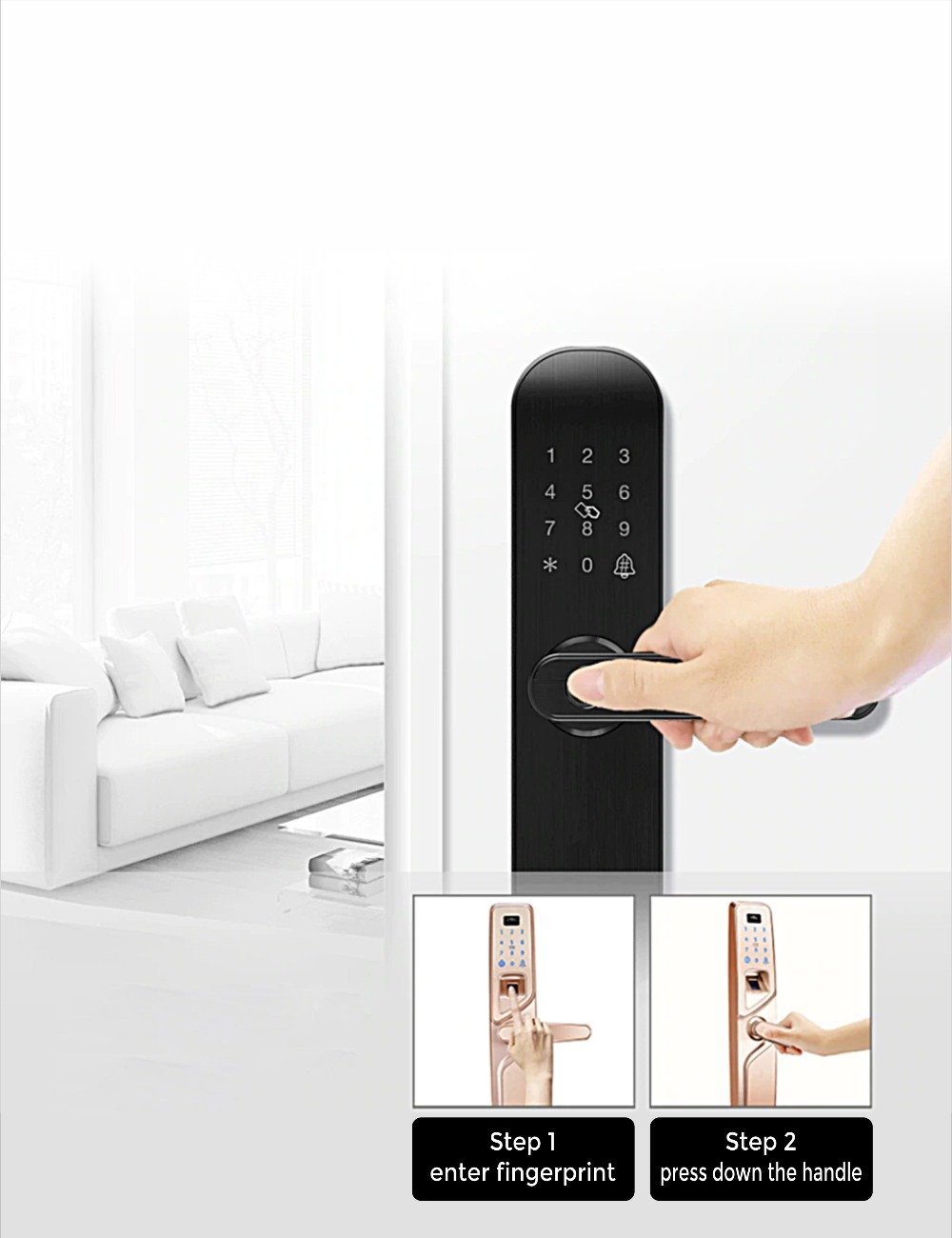 Push up to reverse locked
Reverse the lock without key, more convenient
APP Intelligent control one-button unlock
No need any gateway, as long as the house has WiFi, you can open the lock anytime and anywhere.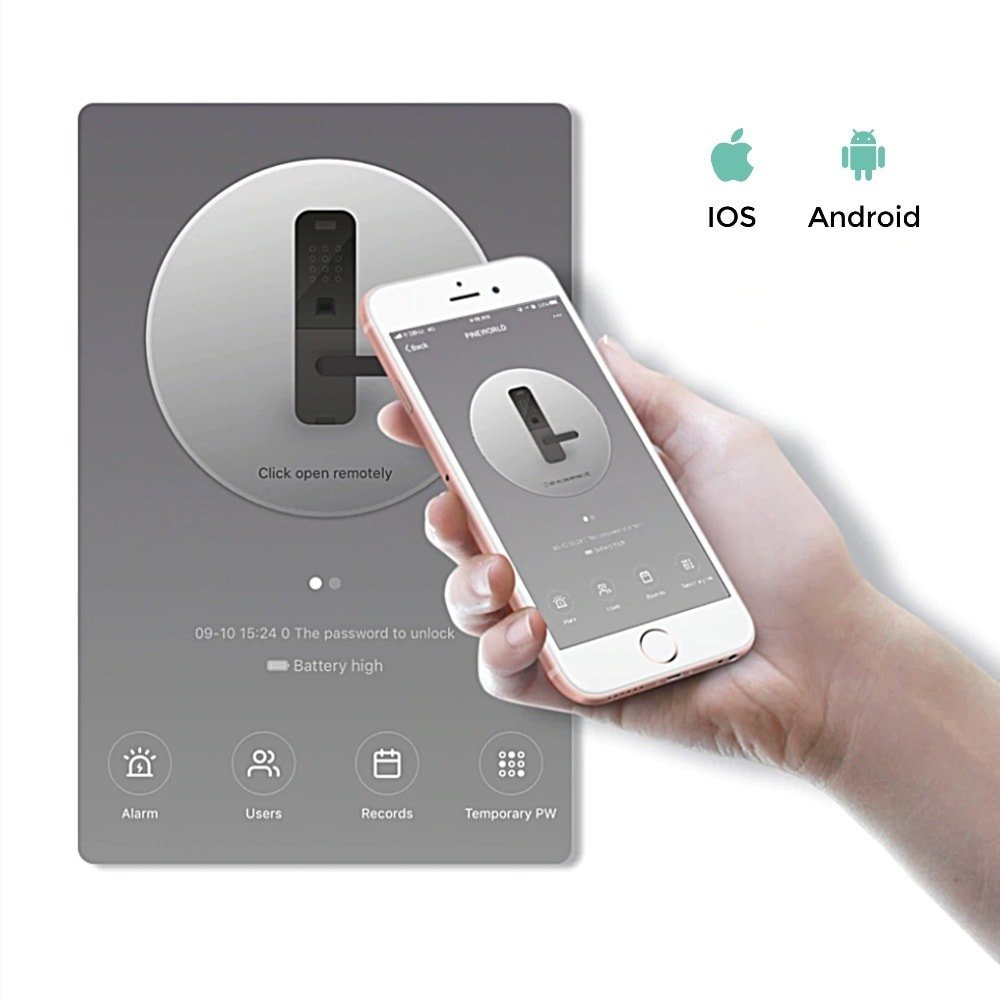 Notify the door lock state by information
Base on the built-in high safe internet mode and complete user account system, real-time warm reminder receive
as long as the lock is opened
Scramble pin code technology
Prevent prying and stalking, make your life more safety.
3D Semi-surface panel
High temperature hot pressing, high toughness, anti-collision, precise calculation of pressure distribution,
more effective to prevent violent prying lock.
90° Rotation reverse
locking system
Bedroom, studyroom, rental, etc.one-button lock your private space, prevent disturbing.
Low battery alarm
When the battery is available less than 50 times,there will be a message sent via APP,at the same time, the lock will sound an alarm.
About Lock Body
Special custom anti-collision & anti-smashing lock body
Independent R&D by PINEWORLD, simple installation & less processes
How to adjust the direction of the deadbolt?
Only need 3 steps, easily change direction
Suitable for Door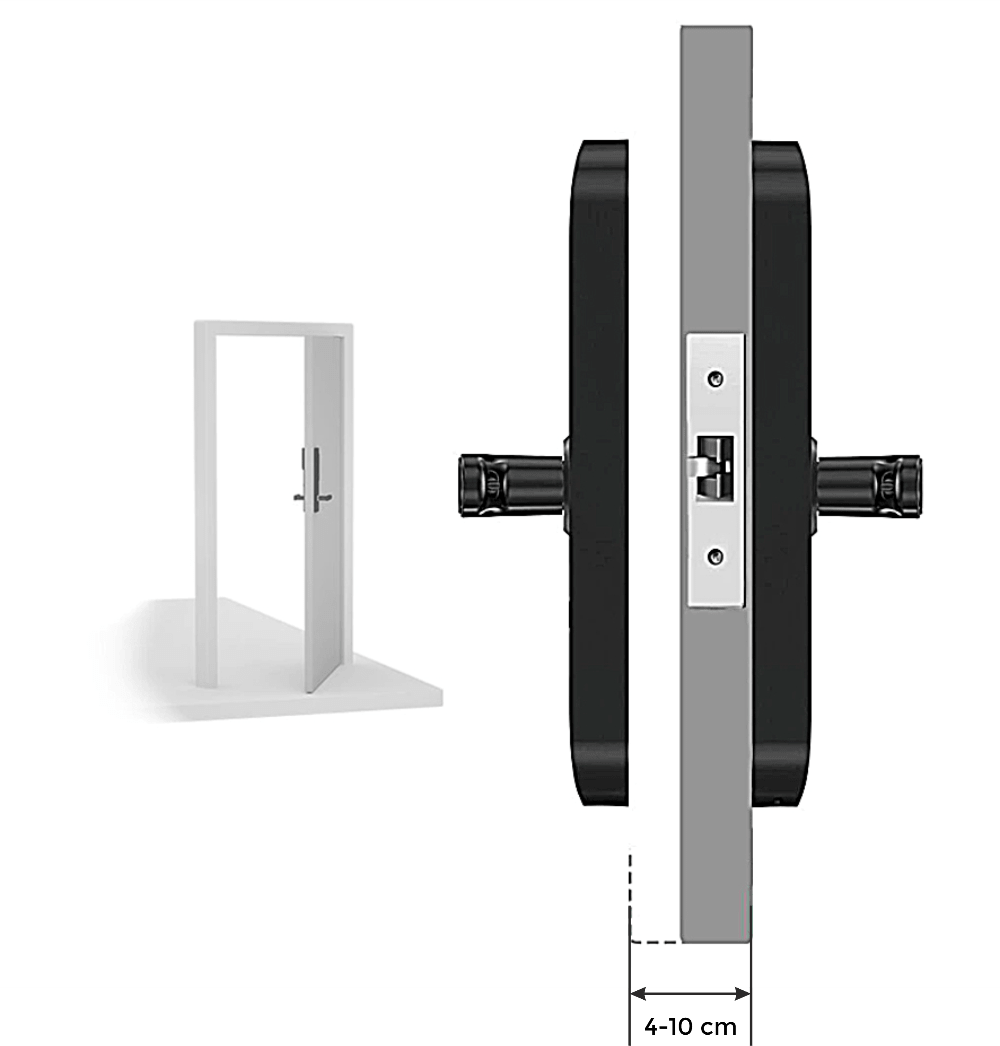 Description
Swift Wi Fi Smart Door Lock
FEATURES
Quick and easy to install, Easily replace most existing old door locks, outdoor or indoor
Swift Smart Life App unlock
Waterproof seals for electronic components protection
Outer-emergent power supply opening function
LED backlit keypad for use in low light
Contents
1 x Door Lock
1 x Lock Body
1 x Screws kit
2 x RFID Card
2 x Mechanical Keys
1 x Backup battery box
1 x Strike plate, Strike box
1 x User Manual (battery excluded)
Additional Uses:
Wifi Control Supports 2.4Ghz.
Can generate Random Passwords when guest arrive Home.
Get Notified when your family members unlock the door.
Create Temparory Passwords for Check in Check out Timings.
Share Device with your family/ Friends.
Can be powered with usb to unlock incase if battery is dead and forgot manual Key.
Download user manual 
Here you can download all documents related with this product
Easy to Setup 
Go through the below video tutorial to understand the setup